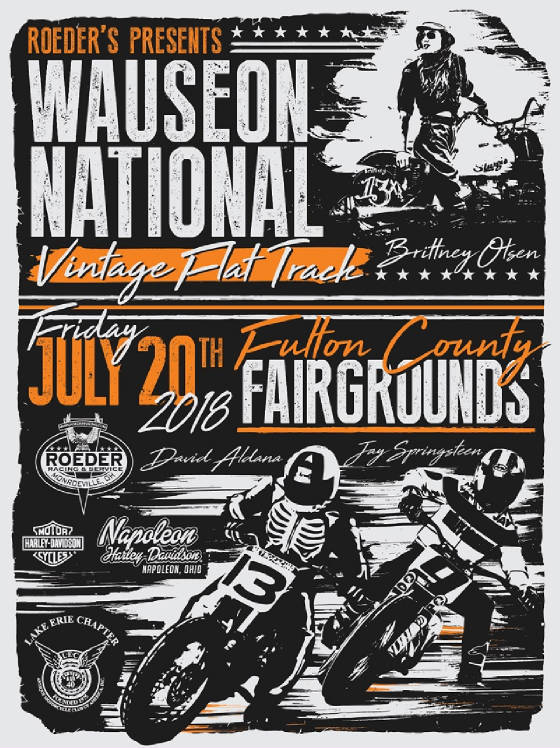 My family and I founded the Wauseon National M-C Race in 2007 and have been blessed with 11 years of great racing. As the years rolled by, we considered passing the torch to someone that would be able to continue the tradition.
I have known Geo (George Roeder II) for a long time, and had been working with him in recent years pertaining to the Showdown at Sundown events when he match raced Jay Springsteen. I felt Roeder Racing would be a great fit to organize the Wauseon National M-C Race. I was a professional motorcycle racer that went on to promote racing. I believe Geo will do the same, with the benefit of bringing Roeder Racing Service and his family heritage to the table. We have worked with the Roeder family, and find them enthusiastic, honest, and hard working. We will enjoy watching the Wauseon National M-C Race continue to grow as Roeder Racing takes the lead in 2018!
Scotty Brown

For more information go to www.roederracing.com
YouTube Video from the Wauseon National
Wauseon National M-C Race 2012 - Mia & Chew
Wauseon Racers - Pusherman Racing
Thor racing @ Wauseon - Wheels Through Time
Field Games @ Wauseon - Wheels Through Time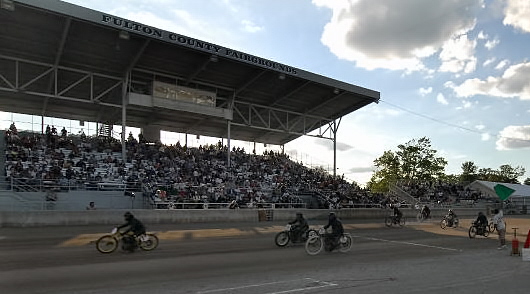 The Board Track class (teens through 1928) take to the track at Wauseon.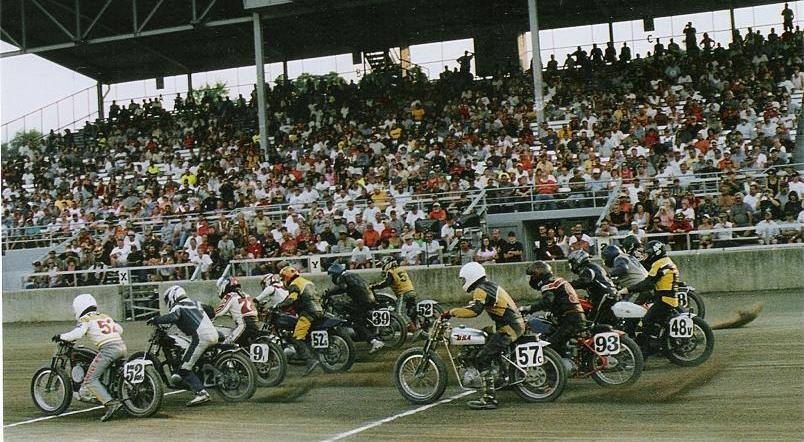 Start of the 500 Brakeless Final in Wauseon.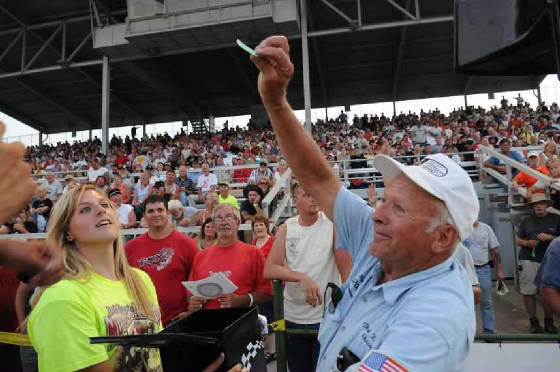 Three time Daytona Winner and 2010 Wauseon National Grand Marshal Dick Klamfoth
helps out with the raffle and pulls the winning ticket.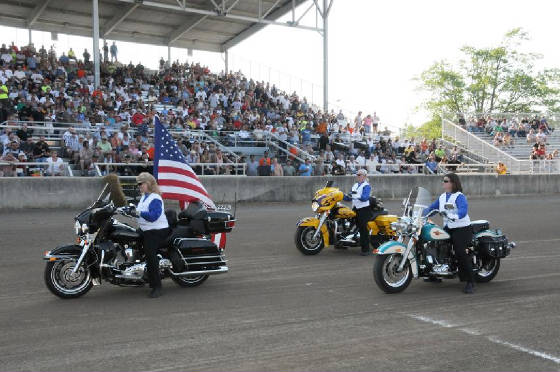 The Motor Maids Parade Lap during Opening Ceremonies.

Click on the photo to see the TV26 interview